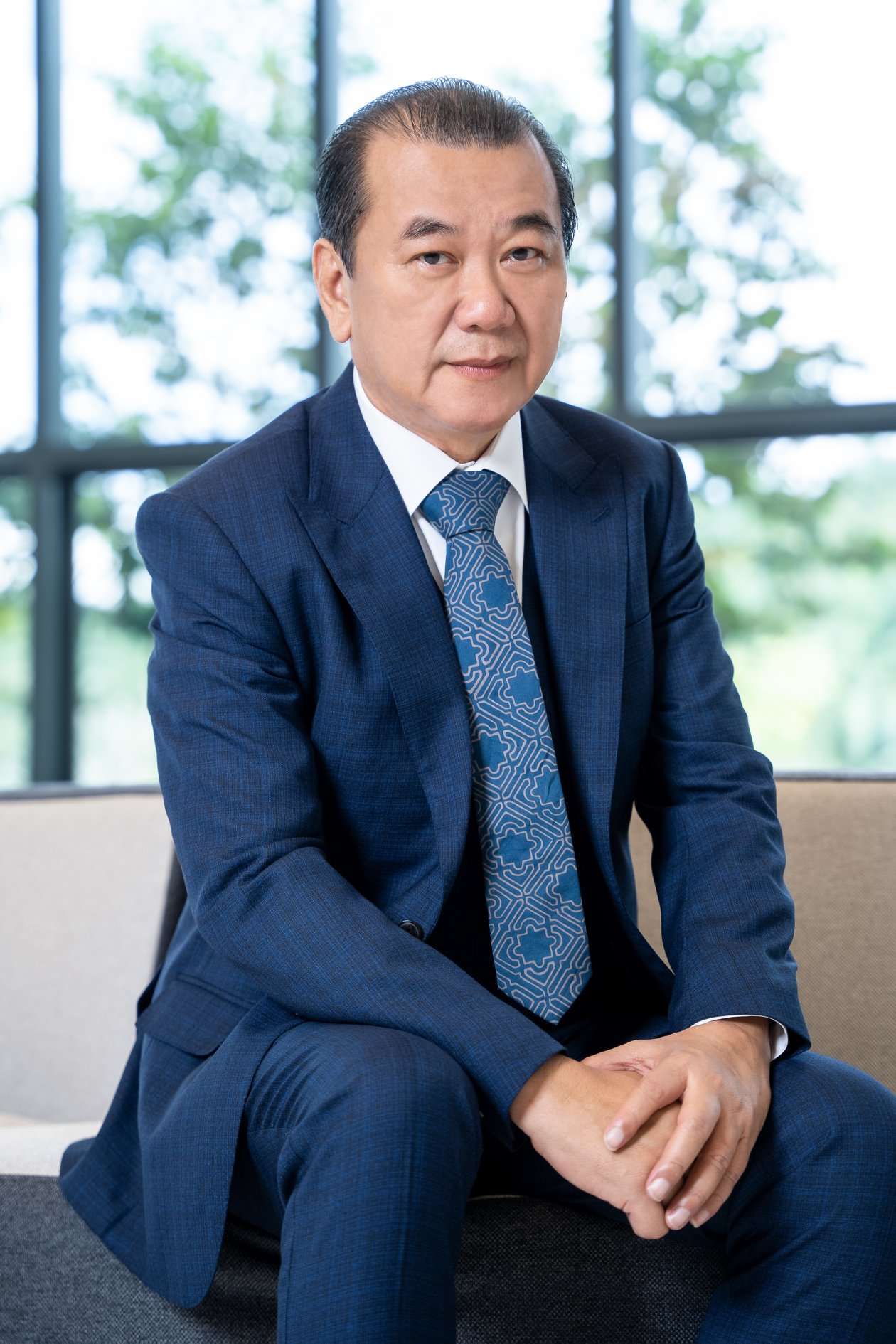 DXN was founded by Datuk Lim Siow Jin, a graduate from the famed Indian Institute of Technology. Datuk Lim has a deep interest in mushrooms and their relationship with human health.
After more than 20 years of careful research and scientific analysis, Datuk Lim discovered the specific benefits of Ganoderma or Lingzhi and its corresponding effects on human health. Realizing Lingzhi's importance and health benefits, Datuk Lim began sharing his knowledge about this miraculous herb among his friends and colleagues who mirrored his passion for good health.
Datuk Lim did not stop there. He felt that he should form a company that would help more people to get acquainted and utilize the benefits of this miraculous herb. In 1993, Datuk Lim's dream came true when he established DXN in Kedah, Malaysia.
2001
BKM Award from the Sultan of Kedah, Malaysia
2002
Millennium Award by the International Association of Educators for World Peace in recognition of his steadfast commitment to world peace and friendship through holistic health and healing, thereby promoting a physically healthy, mentally strong and socially developed society
Albert Schweitzer Award by the Positive Life Foundation in appreciation of his exemplary humanism, untiring peace activities and profound compassion in the spirit of the late Albert Schweitzer, a 1953 Nobel Peace Prize recipient
DSM Award from the Yang Dipertua Negeri Melaka, Malaysia
Physician of the New Millennium Award by the Alternative Medicines Research Institute (Canada)
Certificate of Appointment as Senior Visiting Professor (Natural Healing & Ganotherapy) by the Open International University for Alternative Medicines
Certificate of Fellowship World Health, Environment and Peace Foundation by the World Health, Environment and Peace Foundation
2005
Dato' Setia DiRaja Kedah (DSDK) Award from the Sultan of Kedah, Malaysia
Mother Teresa International Award 2004
2007
Gold Badge of "Global Quality Management" from The Trade Leaders' Club and Editorial OFFICE, Geneva, Switzerland
2010
DXN CEO, Datuk Lim Siow Jin bestowed the Prominent Business Leader Award in the 2nd "Prominent Business Leaders Award 2010"
Honorary Advisor of Peace Society Worldwide by Peace Society Worldwide, a Global Civil Organization for Universal Peace & Harmony, and working for the promotion & inculcation of the ideas & principles of world peace, harmony, tolerance, non-violence, international understanding and co-operation in conjunction with United Nations and its various agencies
Award of Excellence For Service To Humanity by Peace Society Worldwide for his exceptional contribution to the Society
Award of the honoris causa Degree of ACADEMIC FELLOW with rank of Professor by ACADEMIE SCIENTIFIQUE INTERNATIONALE VIE UNIVERS NATURE of TOULOUSE France
The Medal of Brand Scientist. Datuk Lim Siow Jin awarded the Brand Scientist of the Year by Prime Minister of Pakistan, Mr Yousuf Raza Gilani (DXN Pakistan Country Manager, Mr Zarif Ahmed received the award on behalf of Datuk Lim Siow Jin)
2012
The "Tathagat International Excellence Award 2012" during the 6th International Conference on Ayurved and Complementary Systems of Medicine for his outstanding contribution in the field of health and wellness.
2019
Panglima Jasa Negara (PJN) Award from the 16th Yang di-Pertuan Agong of Malaysia, which carries the title of Datuk.
One Dragon
The entire process - cultivation, processing and marketing is solely done by the Company under strict quality control.
One World One Market
Each and every distributor enjoys worldwide bonus with single membership.
One Mind
The company and the distributors single-mindedly concentrate on doing DXN business.
Low Price, High Quality; Low Profile, High Income.
Our philosophy - to provide low price and high quality products, to keep a low profile while generating high income is ideal for direct selling. This system is equitably accessible to anyone of any background. Our free enterprise system enables anyone to enjoy personal achievements that lead to greater financial independence. More importantly, numerous people have testified to the benefits of our products when they gained better health through consumption of our products. Our philosophy is the foundation on which our success in the direct selling industry is built.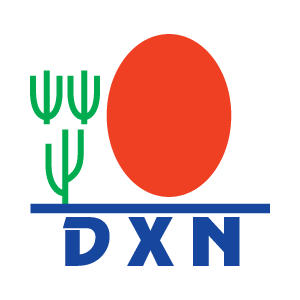 RED represents fire to symbolize the company's fighting spirit to progress.
The Red Oval symbolizes the rising sun to represent aggressiveness, single-mindedness and persistence in achieving DXN's vision.
GREEN represents trees to symbolize the dynamic growth and expansion of our market.
The Green Branches symbolizes Ganoderma to represent the company's strong commitment for growth and relentless striving to achieve excellence by focusing on the health-based industry.
BLUE represents water to symbolize the company as the foundation for all the vigorous developments.
The Blue Horizontal Line symbolizes the company as the power source for the impetus of business development.